About Us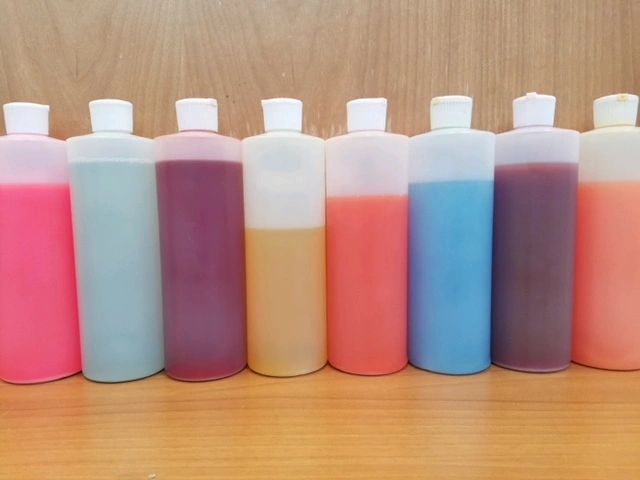 Scent-A-Roma LLC is a family business.  We ventured on this business because we wanted to teach our children the
importance of becoming entrepreneurs along with good work ethics and life skills.  
Body Fragrance Type* Oils Waldorf, Maryland. Wholesale/Retail

We are an importer and distributor of the BEST QUALITY  premium fragrance 
"*TYPE"
 oils. We have a vast selection of over 800
*
fragrances in stock.  Our inventory choices increase daily. 
If you like Designer Fragrances then you will like our interpreted versions 
(See Disclaimer).
Scent-A-Roma LLC also offers Soaps, Body Fragrance Oil Sprays, Body Fragrance Oil Infused Lotions, Body Wash and Wholesale Vendor Purchasing.  Body Fragrance Type* Oils located in Waldorf, Maryland, Wholesale & Retail.
We differentiate our Best Quality Oils in the simple fact that we Truly Care about You.  We rest on old fashioned relationship values.  We like you and want you to like us too.  With this relationship based business model, we will only offer you the best quality oil(s).
We do not "cut" our oils.
These fragrance oil and fragrance based products are premium quality we find in the industry.
Why use fragrance oils?  Fragrance oils last longer than perfumes that are diluted.
Fragrance oil based products are mood enhancers that encourage the spirit to a positive energy level.  Positive energy is contagious and we want to infect the world with positive energy!
Premium quality fragrance oils are great for every day wear.  When you smell good, you feel good, your immune system is boosted.  Good mood promotes well being.
Since we offer our customer friends the best, we kindly ask for your referrals.
Also, we thank you for your patronage.
We hope your purchase will make you a Scent-A-Roma LLC family member for a long time to come.  We ask for your suggestions because your input is healthy and helpful to us.
When you purchase these fantastic fragrances, you may want to consider selling our products yourself.  We want our wholesale family to grow so we cordially invite you to become a Scent-A-Roma LLC Vendor.
Simply contact us to find out how You Can Make Some Extra Money and become profitable in your existing retail location, mobile vending service, home party network, fund raiser event or simply sell to friends and family.


Disclaimer:  The oils should not be worn on your clothing or come in contact with furniture.  Trademarks and copyrights are properties of their respective manufacturers and/or designers.  These versions are NOT to be confused with the originals and Scent-A-Roma LLC has no affiliation with the maufacturers/designers.  Our interpretation of these fragrances was created through chemical analysis and reproduction and this description is to give the customer an idea of scent character, not to mislead, confuse or infringe on the manufacturers/designer's name and valuable trademark.
* TYPE designer body fragrance oil, spray, oil infused lotions, air fresheners fragrances means that the name and trademarks and copyrights are property of their respective manufacturers and/or designers. The aformentioned disclaimer applies to all fragrance oil products listed by Scent-A-Roma LLC.