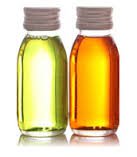 Many stores have return policies that are simple.   Our return policy is simple as well.  
We do not accept returns.
The reason for this policy is that body oils, fragrances, soaps and products that touch the body are subject to government regulation and health concerns.  Body Fragrance Type* Oils Waldorf, Maryland. Wholesale/Retail
If you are given prior authorization for a refund due to the terms and conditions stated in the Refund Policy, simply keep or discard the product.  
Do not send the product back to Scent-A-Roma LLC unless we specifically ask you to do so.  There could be reasons for us to ask you to return products like a product recall for example.
To avoid possible return issues, we ask you to order a 1/3 ounce roll-on sample of a fragrance so that you will be able to determine that this is the fragrance you are seeking. 
With this wonderful Return Policy in place, you can be assured that your product is fresh, safe, secure, clean and healthy!