Our refund policy is presented with you in mind.
Prior written authorization
from
Scent-A-Roma LLC
 must be obtained in order to process a refund.  
Refunds must be requested either by email (scentaromaoils@gmail.com) or

Call Mike Hargrove at 301-440-8678
within 3 days
of receipt of merchandise.  
Refunds will be made in the same form received. 
Body Fragrance Type* Oils Waldorf, Maryland. Wholesale/Retail
We use USPS/UPS tracking on each package so that we can accurately track shipping and delivery.
We will refund your funds under these terms and conditions: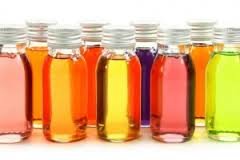 It is

our fault

due to the fact that we sent you the incorrect order - size, fragrance, product.

Damaged goods.

 You are required to retain the damaged goods so that the Postal Inspector will be able to inspect the goods for an insurance claim.  All packages shipped are insured using the USPS/UPS delivery service.