Scentz4U Air Freshener - Caribbean Island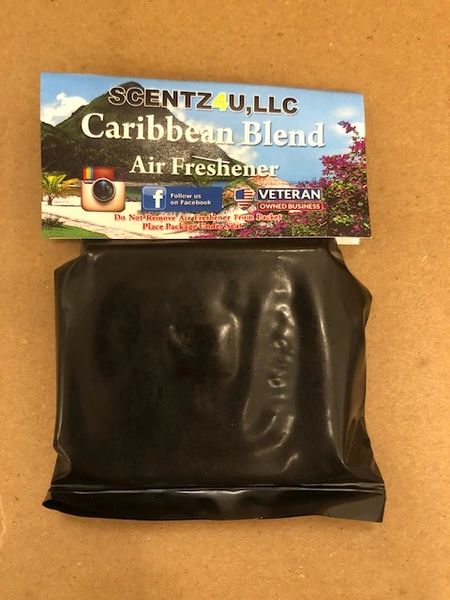 ARE YOU TIRED OF THE LITTLE AIR FRESHENERS THAT ONLY LAST A SHORT TIME?  SCENTZ4U HAS EXACTLY WHAT YOU NEED WITH LONG LASTING AIR FRESHENERS FOR YOUR: 
CAR
HOME
OFFICE
STORAGE
ANYWHERE
PLACE IN THE AREA THAT NEEDS AN AROMA MAKEOVER.
OVER 
30 SCENTZ 
TO CHOOSE FROM, OUR AIR FRESHENERS NOT ONLY SMELL GOOD, THEY LAST FOR UP TO TWO MONTHS!
NO NEED TO TAKE THEM OUT OF THE PACKAGE.
JUST PLACE ONE UNDER YOUR CAR SEAT OR THE AREA THAT NEEDS FRESHENING AND GO!
LET SCENTZ4U AIR FRESHENERS MAKE ANY AREA SMELL BETTER, LONGER!